FEP Encapsulated O-Rings
FEP Encapsulated - Silicone O-Rings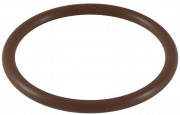 Temp. Range: -55℃/+200℃
Specification:

More flexible than PTFE
Lower melting temp then PTFE



FEP Encapsulated - Viton O-Rings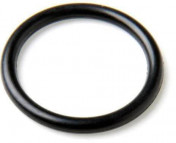 Temp. Range: -15℃/+200℃
Specification:

More flexible than PTFE
Lower melting temp then PTFE



What is an FEP O-ring?
PTFE and FEP Encapsulated O-Rings are comparable in their material properties. The main difference between an O ring from PTFE and FEP is mainly in the maximum use temperature and color. PTFE is milky/white and FEP is transparent. An O-ring FEP is a slightly more favorably priced polymer compared to PFA O-rings and contains very similar PTFE and PFA properties in terms of chemical resistance, non-stick and dielectric properties. FEP is completely unaffected by UV light and has a UV transmission of more than 97%, making an Oring from FEP an ideal material for applications in UV technology.
Fluorinated ethylene propylene was discovered by the chemical company Dupont and is sold under the brand name Teflon FEP. Other well-known brands are Neoflon FEP from Daikin and Dyneon FEP from 3M.
Material properties:
Lower melting temperature than PTFE
More flexible than PTFE
Transparent
Low dielectric constant (insulating)
Chemically inert
Very low friction
No attachment
UV resistant (does not age)
Not hygroscopic
FDA approval
Can be used from -200 °C to +205 °C
Possibility FEP:
Hose
Odor sampling bags
Shrink tubing
Bellows
Welding wire
Foil
Coating